Soldering Station
Most of us have a need to solder wires or some other item from time to time. Unfortunately, many of us depend on an inexpensive soldering iron and wonder why soldering is so difficult.
As is the case with many things professional tools make all the difference. If you have any soldering projects coming up I encourage you to consider this soldering station: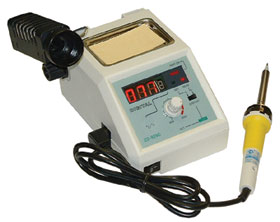 It features a digital temperature readout and heats very quickly. It is available for $46.95 from Marlin P Jones. I have two of these units and run one or the other as many as 500 hours each year.
You may be wondering why I have two soldering stations. I purchased one and, after several years, it failed to heat. I immediately ordered a replacement but found that the heating element was the only part that failed. Those are available for $6.95. I have three of them on the shelf, just in case one fails!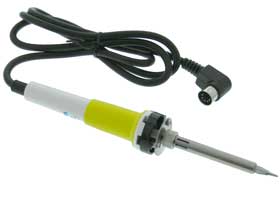 The last recommendation is to throw the piece of sponge that you normally wet to clean the tip and replace it with this metal cleaner. It works very well, never needs to be doused with water and leaves the tip clean and hot.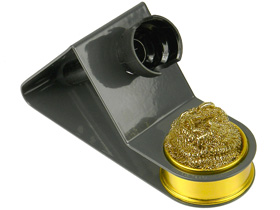 Also available from MPJA for $4.95.
Happy Soldering!